How to bulk link between products?
In order to set similar and related products for a product in bulk, go to the list of products, then select the products for which you need to set Cross-sell.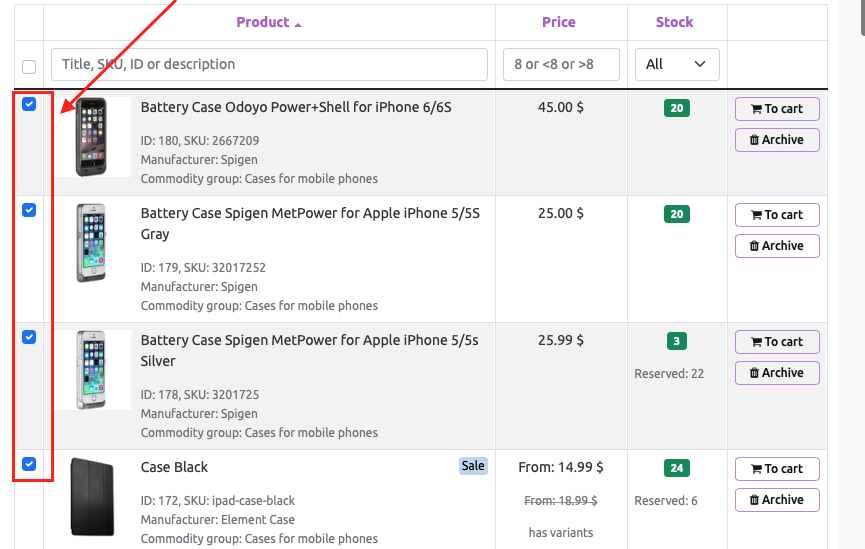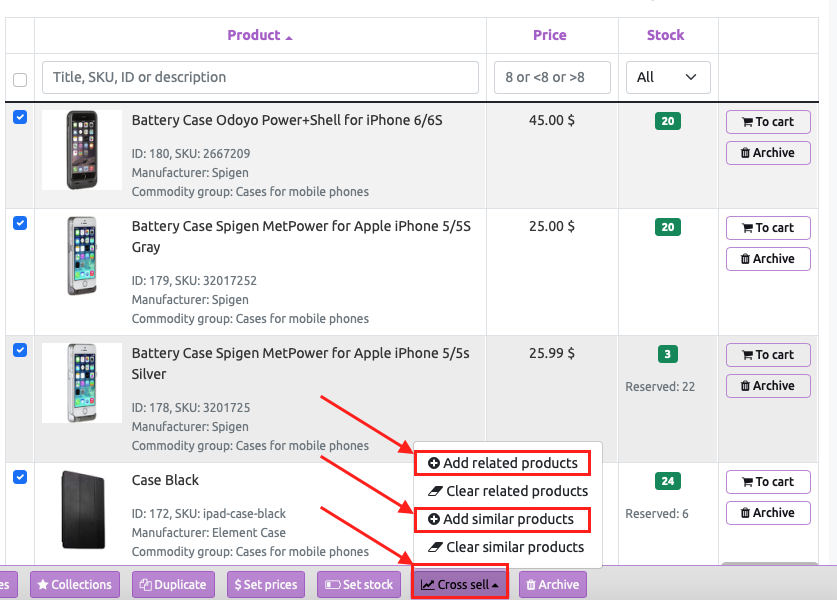 In the window that appears, specify the products to be added to the selected section.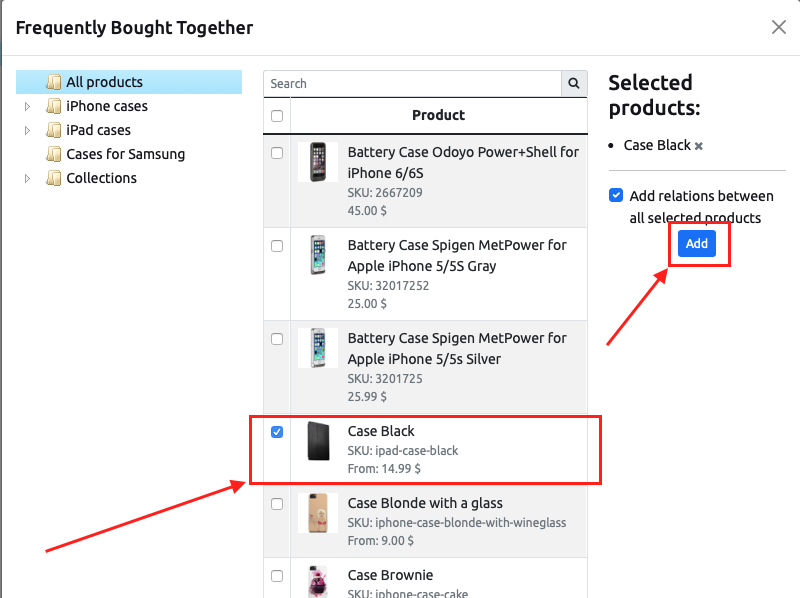 More information about adding products can be found at the link How to establish a link between products (this product buy with or similar product)