Mass stock setting
In the product card, go to the "Variants and options" tab.

In the table, select the variants for which you want to set the stock.
You can select individual options or all at once by clicking on the "Select All" button.

Click on the "Set stock" button.

Enter stock data for each warehouse.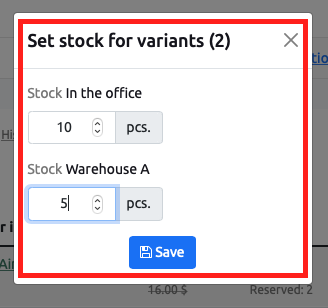 Click save.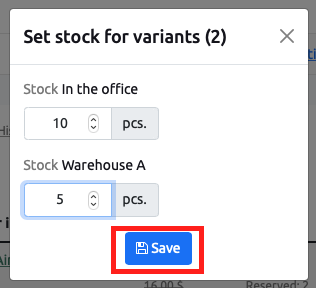 The selected variants will be given the stock. In the table, they will be reflected in the total number.