How to establish a link between products (this product buy with or similar product)
In order to set similar and related products, go to the control panel. Next, go to the product form and go to the "Additional" tab.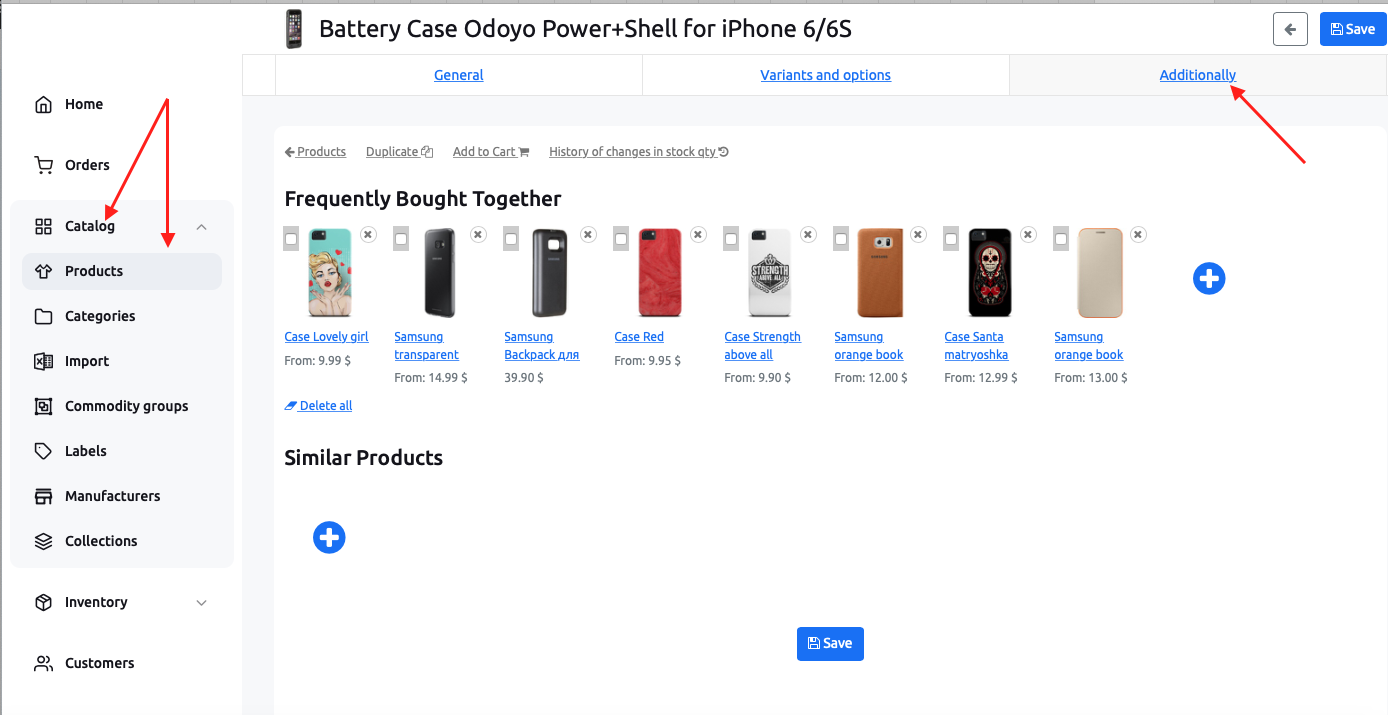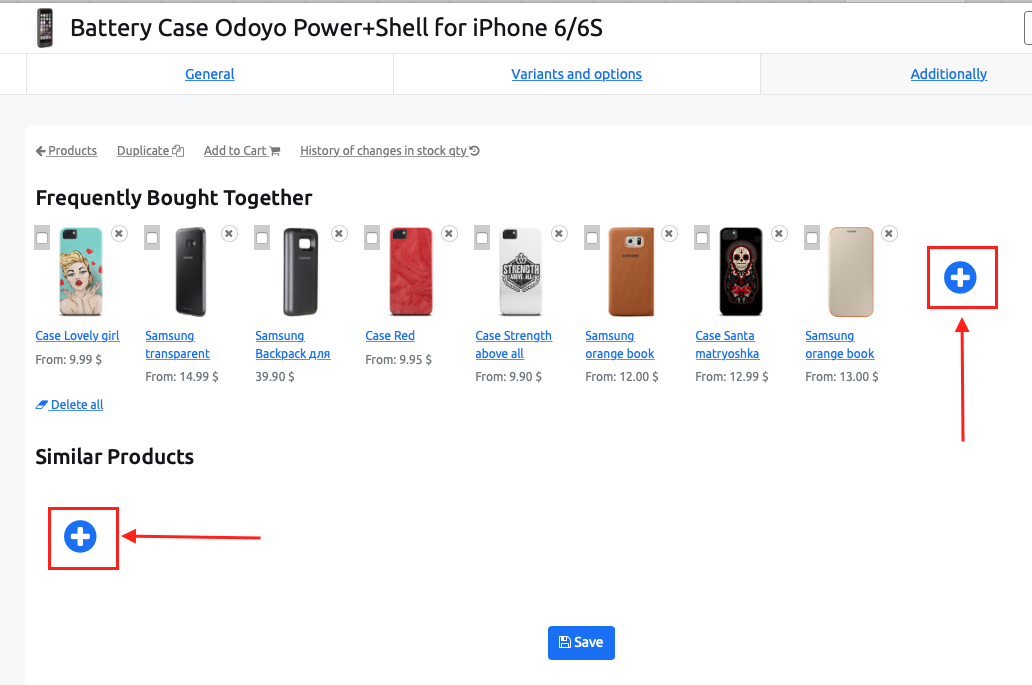 You will see a window in which you can select products to match.
On the left is the category hierarchy - you can use it to filter products. You can also use the search above the list of products.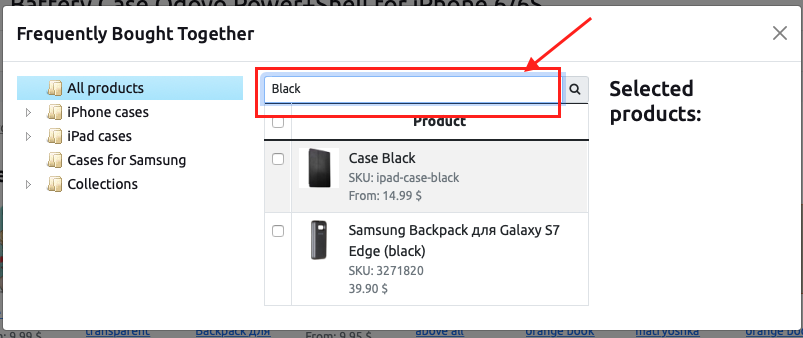 To select a product, click on it.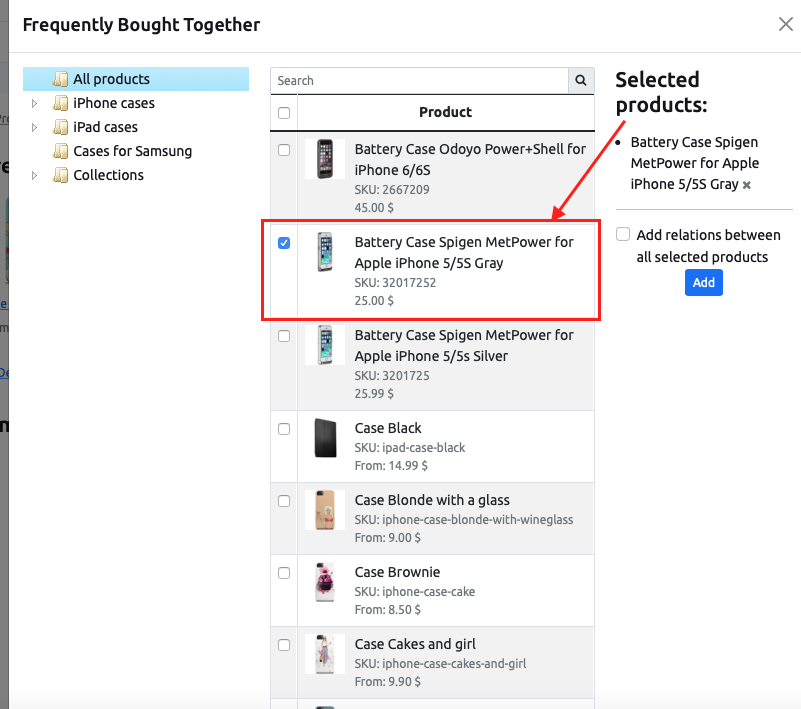 The selected product will appear on the right side of the window in the "Selected Products" column.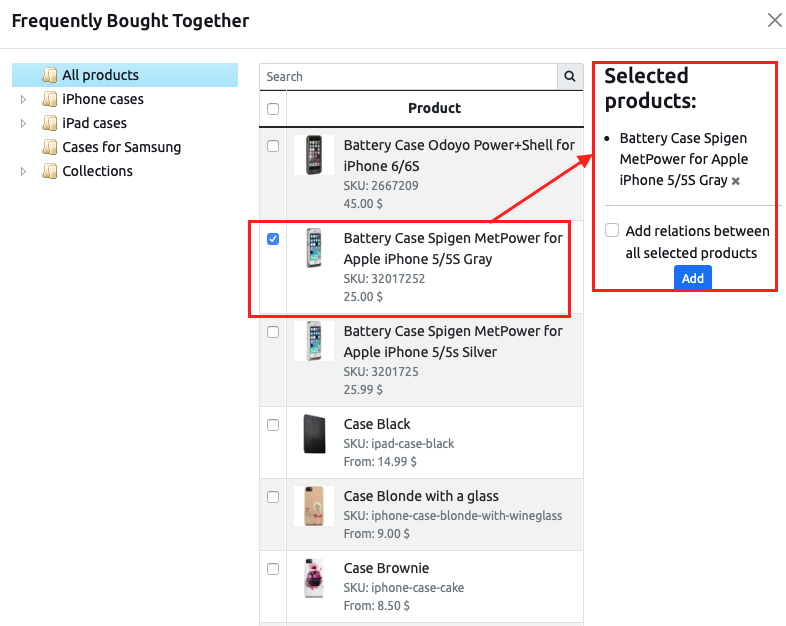 If you want all selected products to appear in cross-sell blocks with each other, you need to check the box "Add relations between all selected products".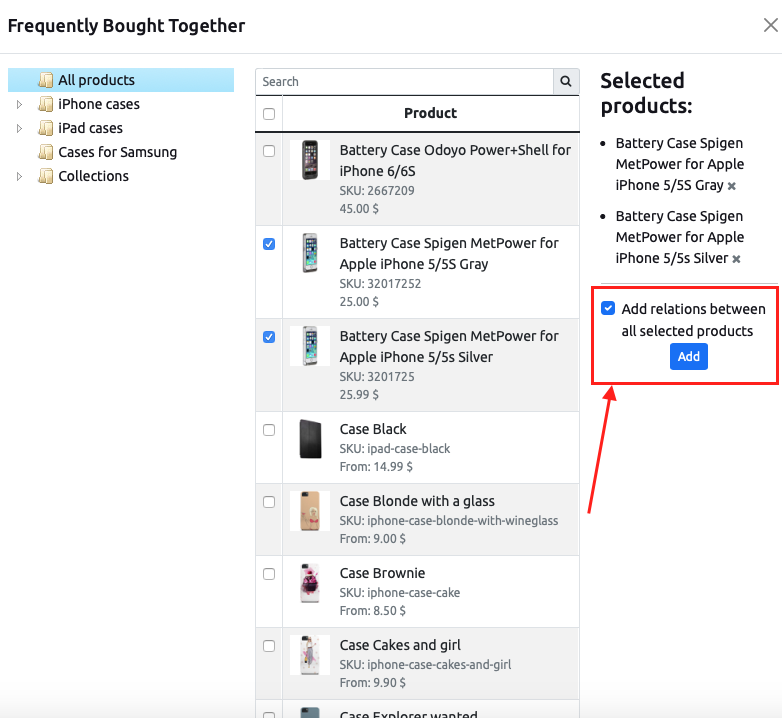 After all the necessary items are selected, click on the "Add" button.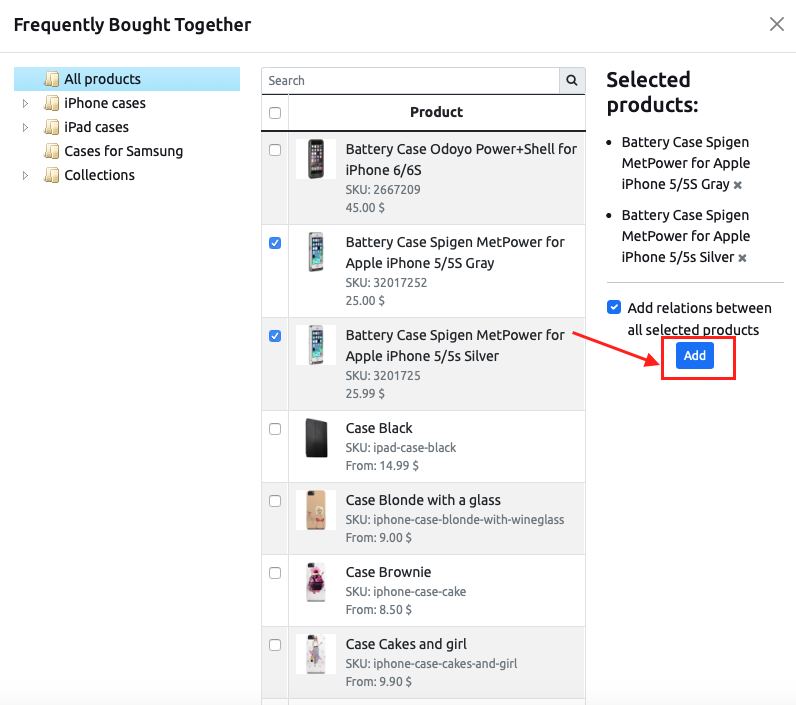 All products will be added to the section and will be displayed in the corresponding block on the site.