Labels
Labels draw the attention of buyers to the special features of a product or store offer. Labels are displayed next to the product image on the main page and on the product page.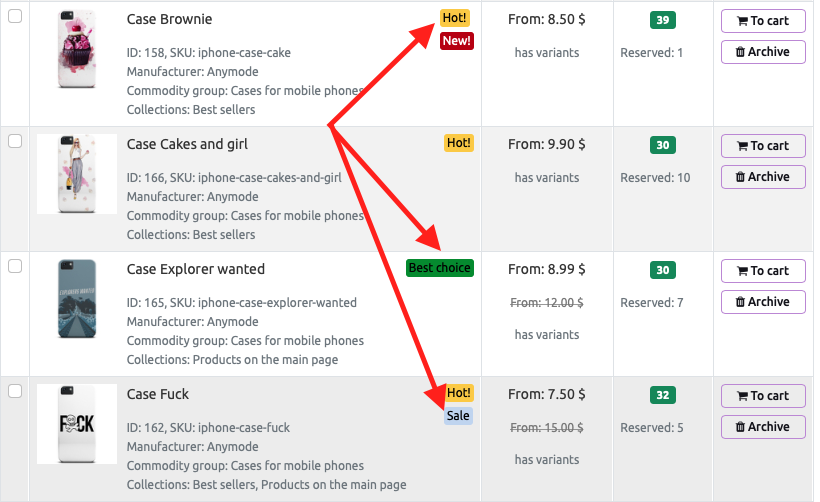 To assign a label, go to the product form for which you want to set a label, and check the box next to the one you need: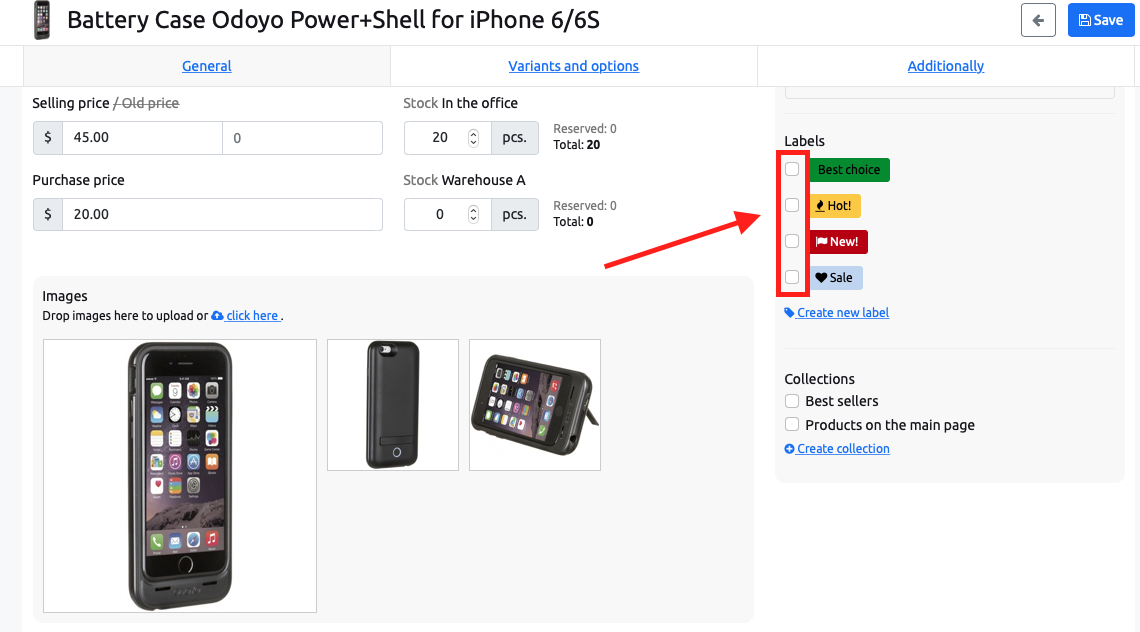 If none of the labels meet your requirements, then you can create your own. To do this, click the "Create new label" button.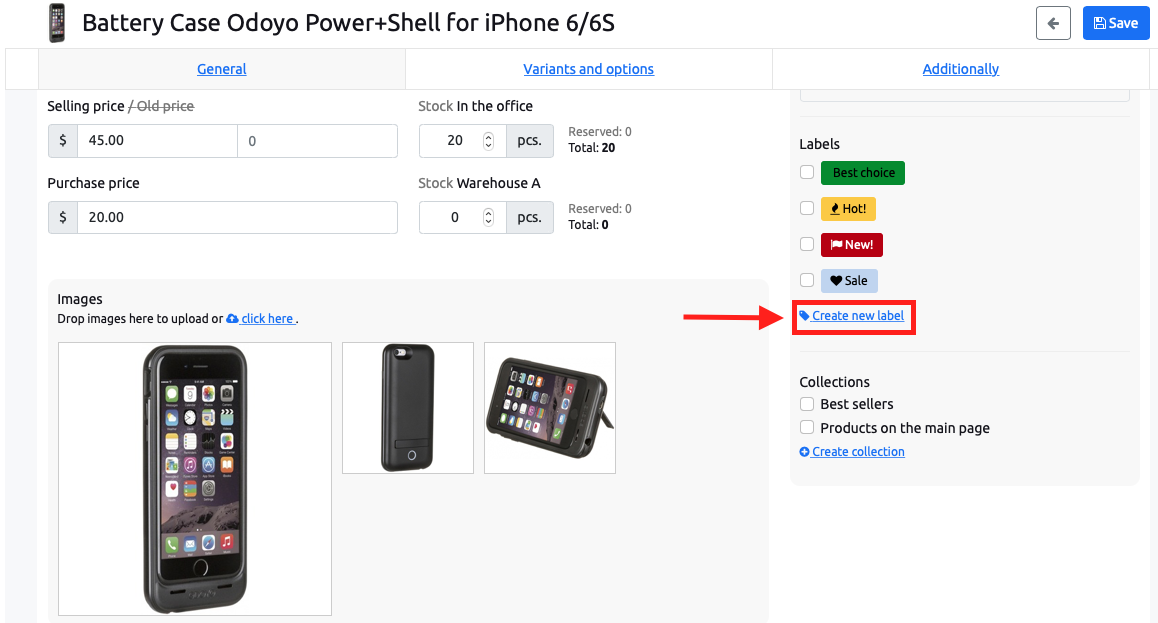 In the window that opens, enter the name of the label, set its color and select the icon.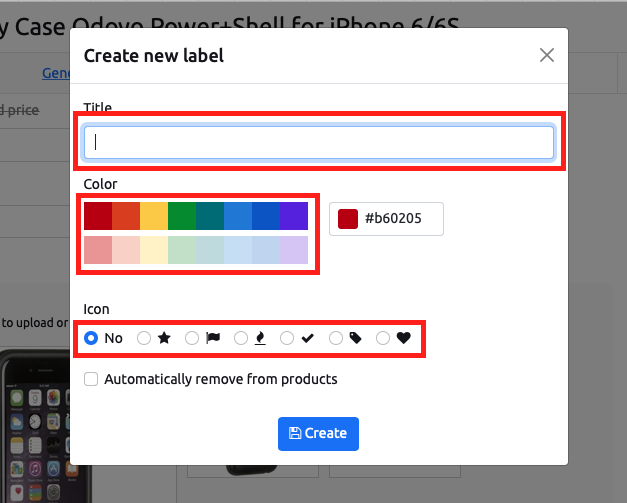 For existing and newly created labels, you can set the automatic removal of labels from products after a certain number of days. To do this, in the label form, you must check the box next to "Automatically remove from products" and in the field that appears, enter the number of days until the label is automatically removed from products. Then after the specified number of days after adding the label to the product, the label will be deleted.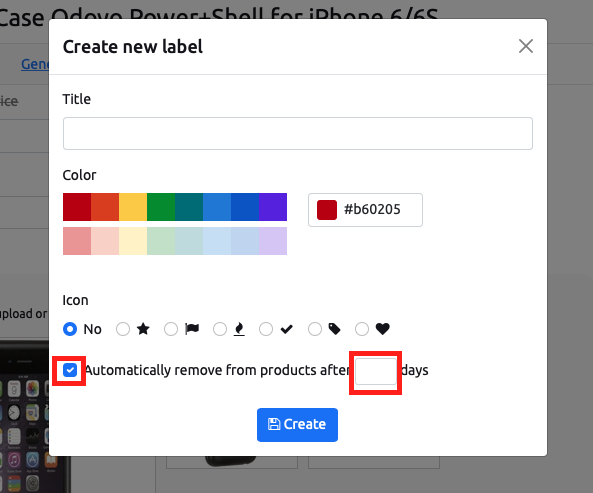 If you need to remove the label from one product, then just go to "Products", select the desired product and uncheck the label you want to remove. If one label needs to be removed from all products, then you need to go to "Labels". To do this, in the left menu, click "Catalog", and then "Labels":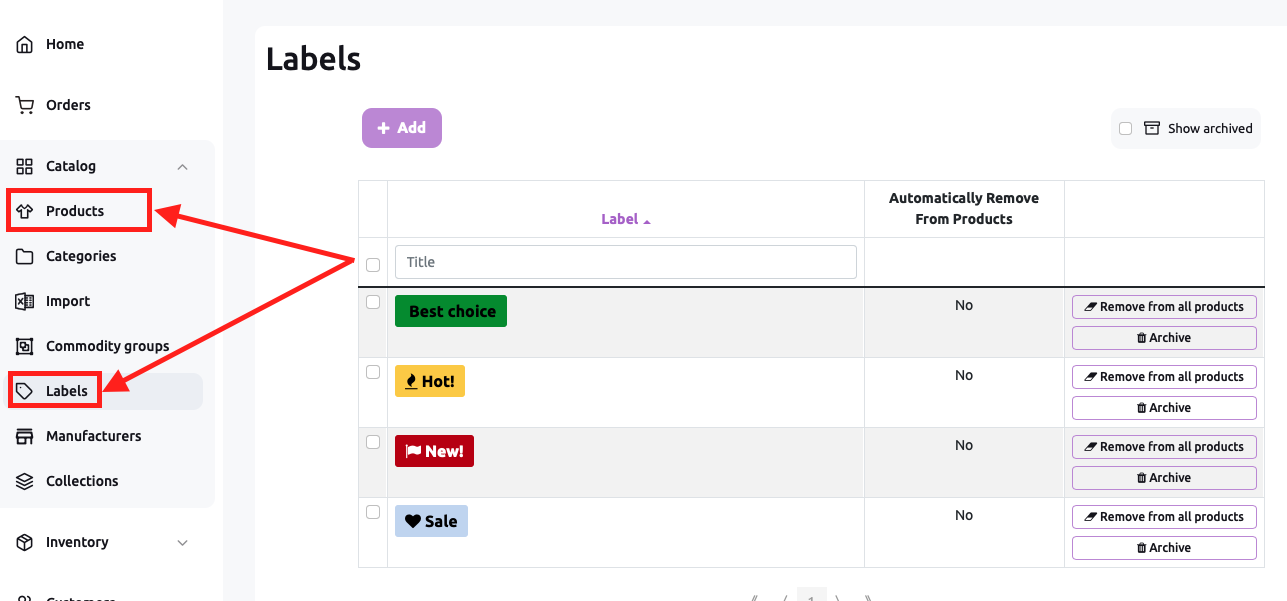 In the list of labels, select the desired label and click the "Remove from all products" button. On the same page, you can move any "To Archive".